For Independent Investment & Financial Management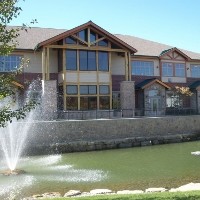 Welcome.
At Diversified Financial Consultants, our mission is to help our clients achieve their financial potential through superb services, quality investment choices, and well informed creative consultation.
Our goal is to take the mystery out of investing and preparing for your financial future. Financial planning does not need to be complex and confusing. We will help you acquire the information you need to make informed investment choices.
As you navigate our web site, you will find financial information at your fingertips. Click on our Learning Center at the top of your screen to view current financial articles, research reports, or easy-to-use financial calculators. 
Our consultants will help you clarify and define your financial goals, recommend solutions to fit your needs, monitor changing financial conditions that could affect your financial progress, and deliver timely information.
If you have any questions or to request further information please call or e-mail us. We will be happy to help you.
About 40 million family caregivers in the U.S. provide unpaid care to another adult. Understand the associated financial, physical, and emotional costs.

The benefits and risks of indexed annuities, including ways in which return rates are calculated.

An individual disability income policy could provide much-needed income in the event of an accident or illness.

Investors should understand basic terms and types of trades, like bid and ask prices, market order and limit order.